Winnie's Threshold


Yale University
Fall 2017

Project team: Nicole Doan, Jen Shin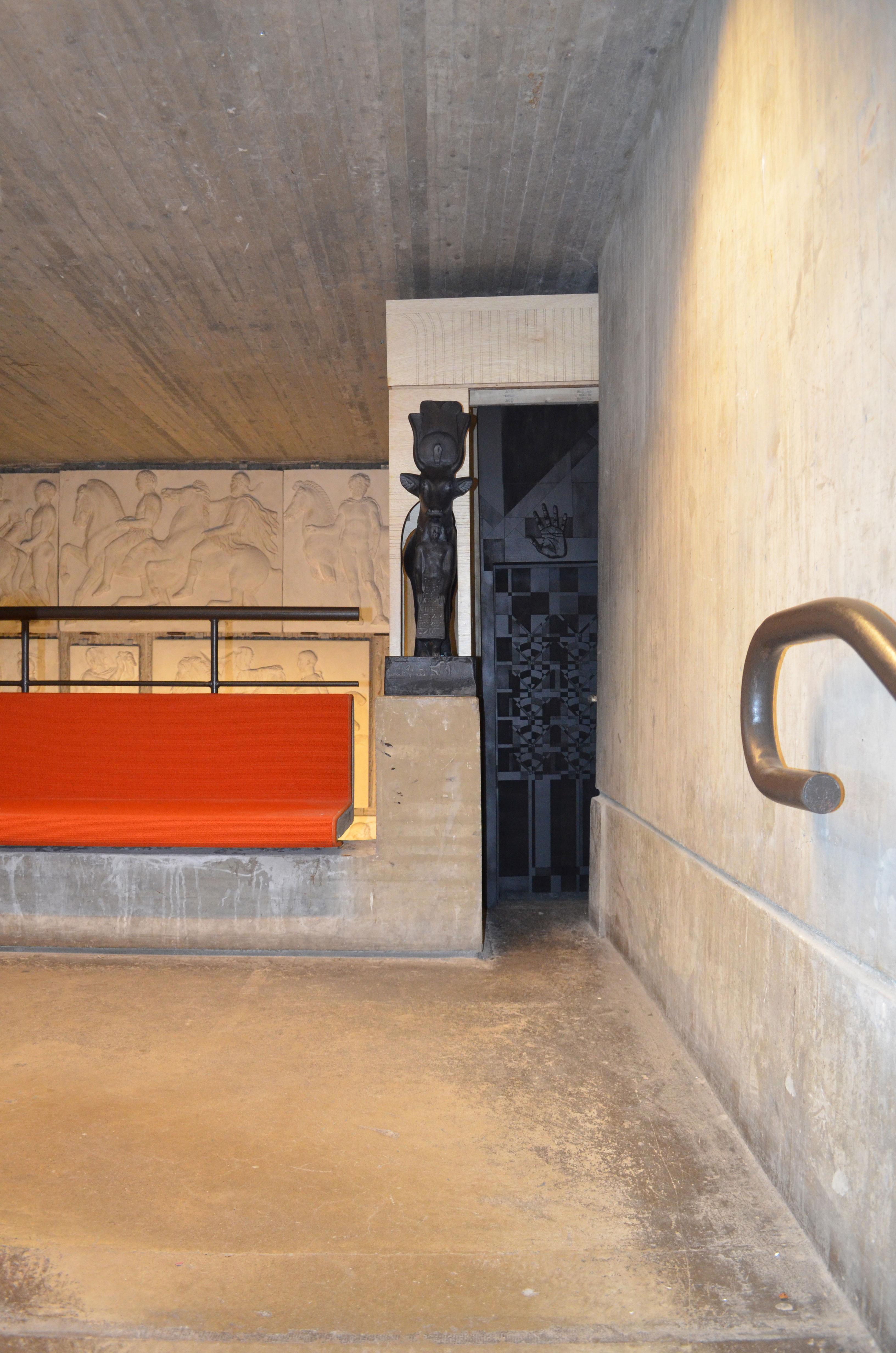 Inspired by Paul Rudolph's collection of Egyptian-influenced art in Yale's architecture building, this project was a threshold into a small windowed nook of Rudolph Hall. We chose a site that would enable our project and its users to engage with the existing context. The built threshold wrapped around the cow statue, who we named Winnie.

Drawing influence from the experience of entering a Japanese tea house, Winnie's threshold consisted of a door within a door. In order to enter the space, the person had to push the first door open, then duck as they push the smaller second door. Not only did this require the person to be aware of how they moved into the space, but also to be aware of a typically unoccupied corner of the building. Winnie's threshold led to a floor to ceiling window with a voyeuristic view of the administration offices and the entrance of Rudolph Hall.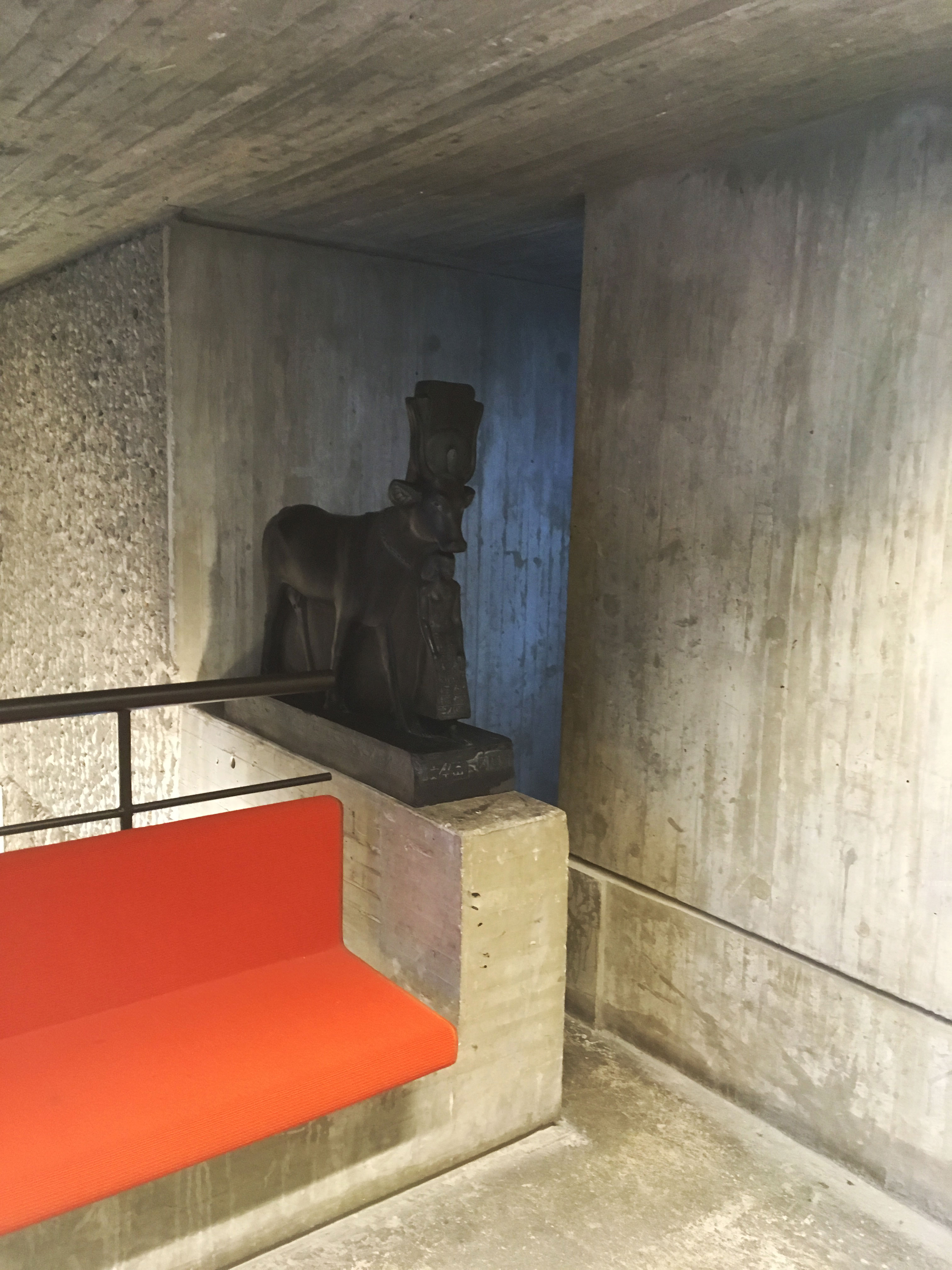 Existing site condition



Plan of existing condition



Plan of new construction




Site plan



Exploded axon of installation components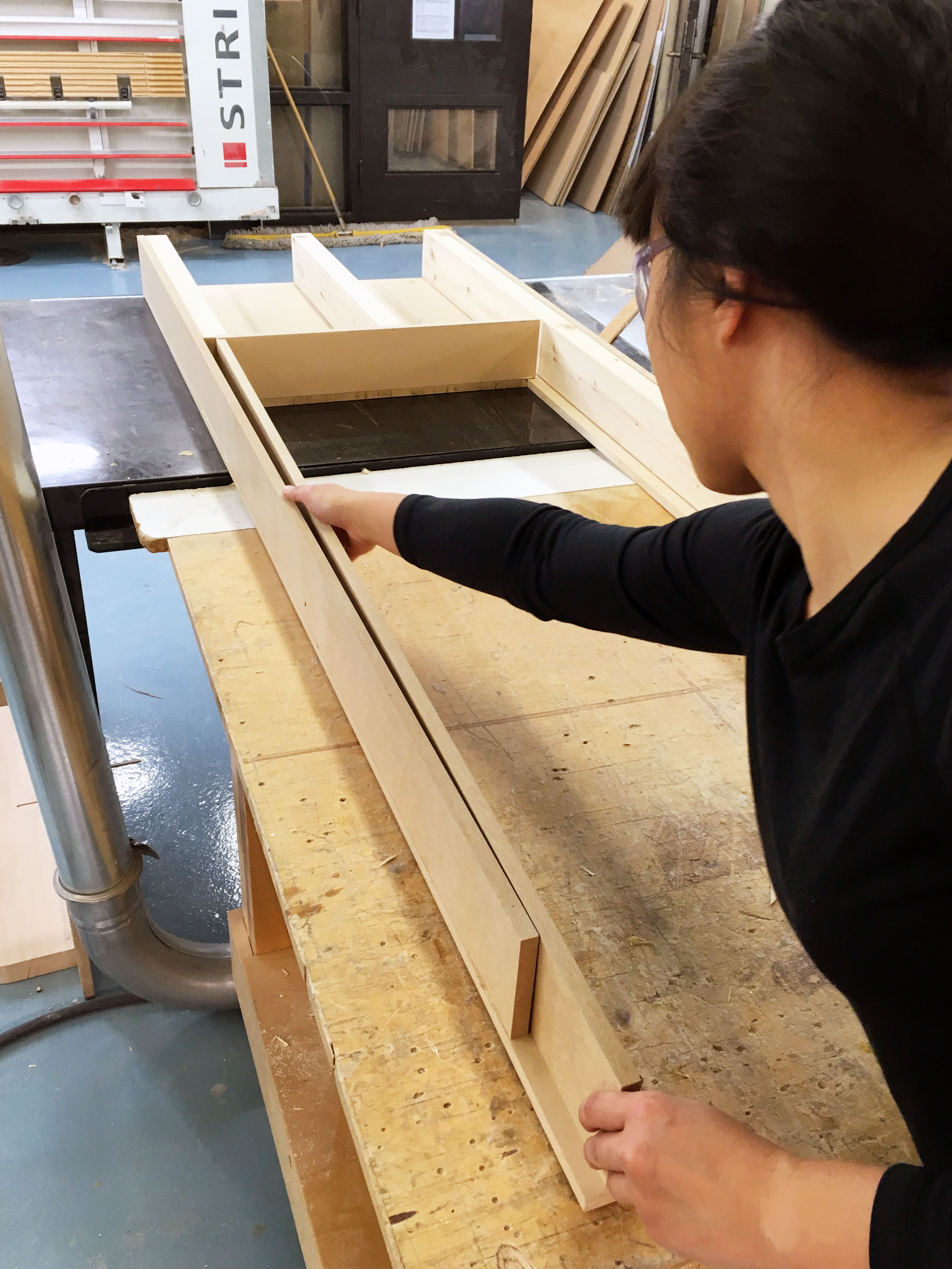 While the individual components of Winnie's threshold were prefabricated off-site, the irregularity of the existing concrete and the tight chosen space forced us to assemble the major pieces to each other within the actual site. Due to potential issues with egress and school regulations, we had about 24 hours to assemble and present the project for the final review before taking it down again.



The early prototype and final door pull drew inspiration from the Egyptian sphynx paw.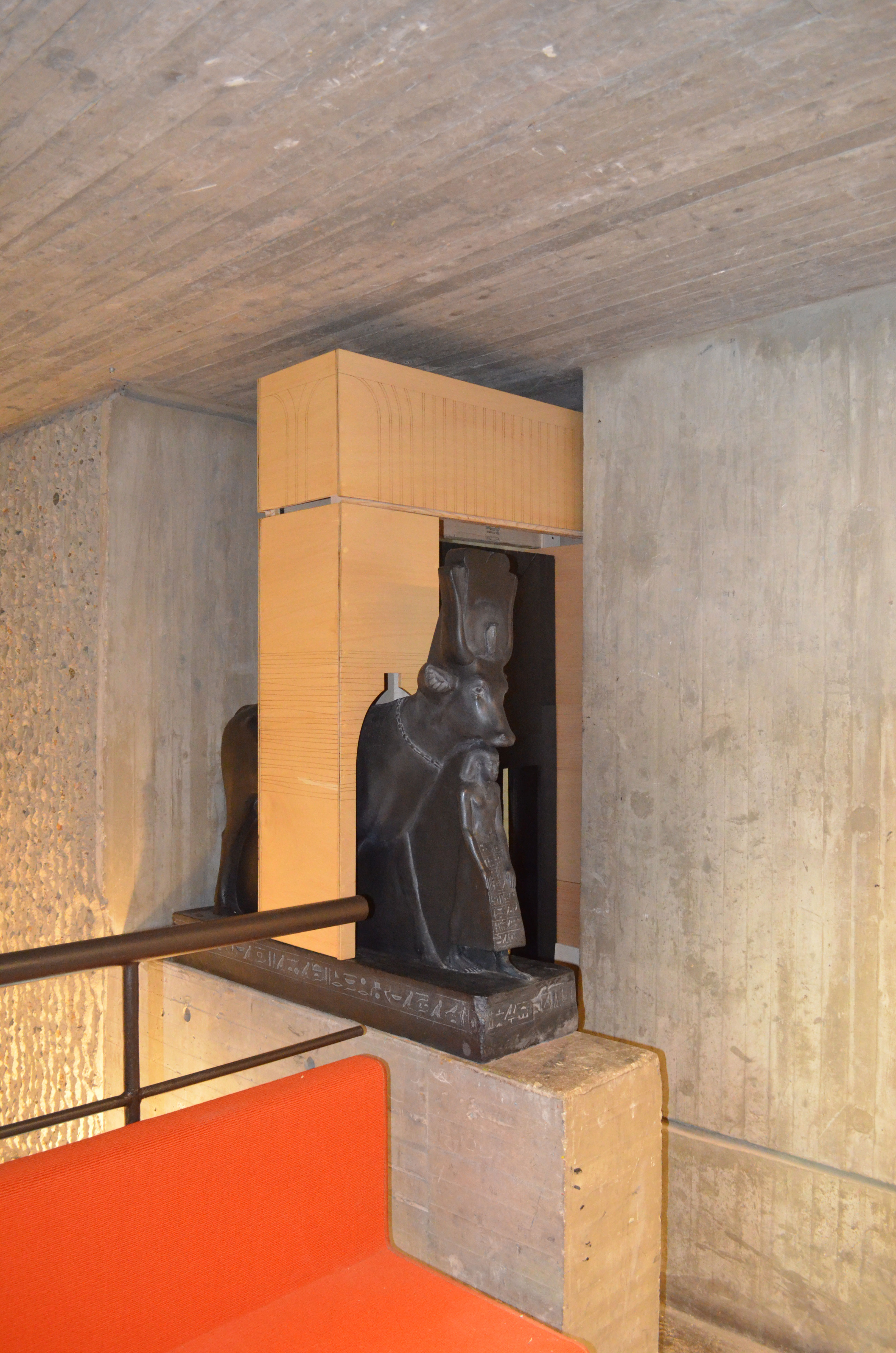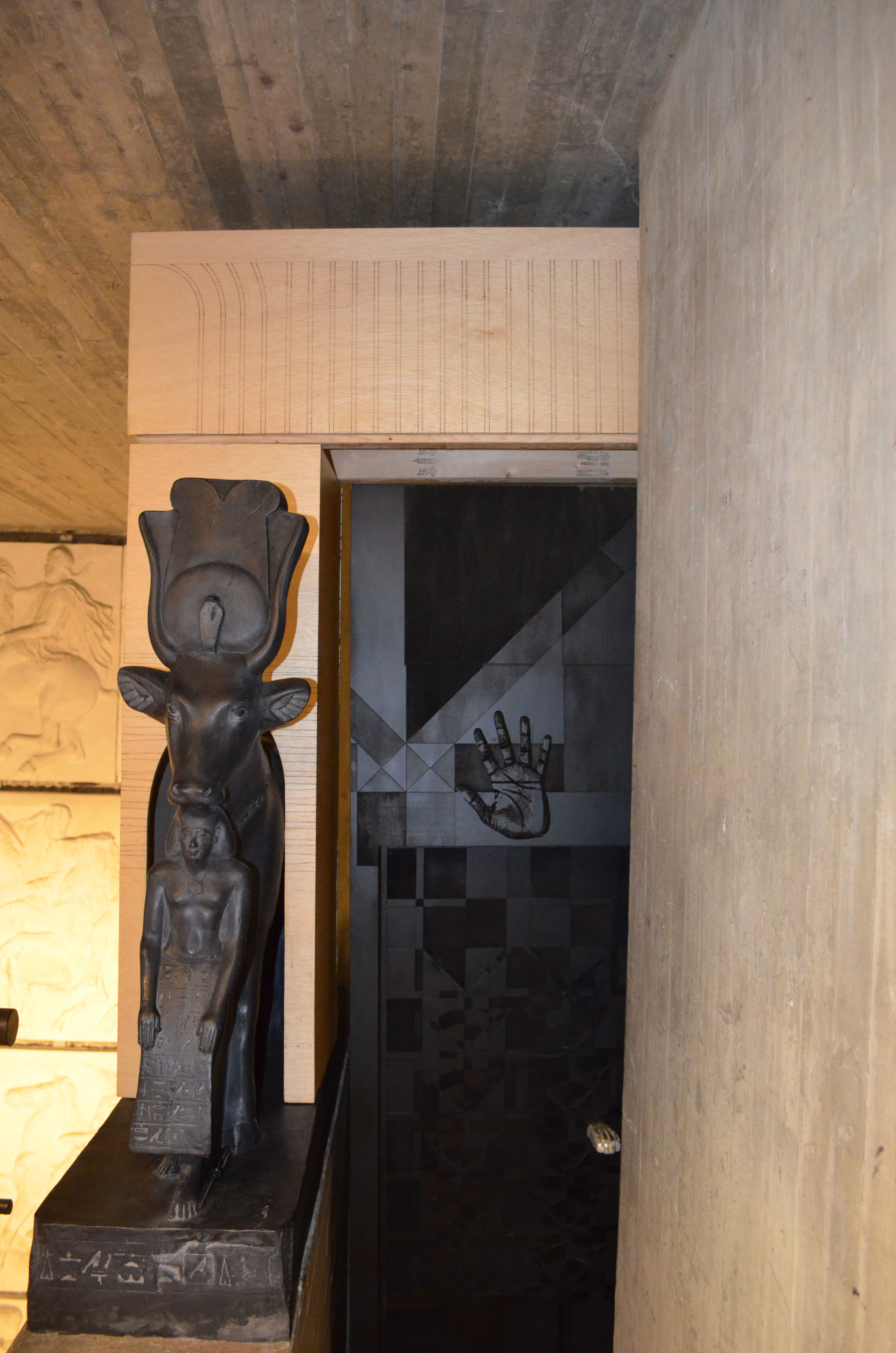 Photo of threshold with both doors open



Photo of threshold with the smaller door open



Close-up of open smaller door with sphynx paw door pull



Both doors isolated from plywood threshold



Animation of experience through Winnie's threshold